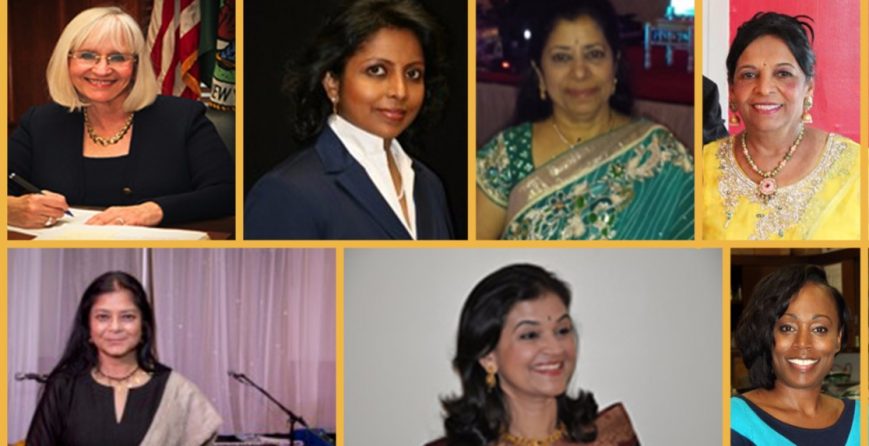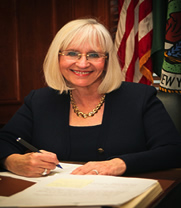 SAAWA Woman of the Year – Hon. Judi Bosworth – Town of North Hempstead Supervisor
Judi Bosworth took office in 2014, as the 37th Supervisor of the Town North Hempstead, following six years with the Nassau County Legislature as the representative for the 10th District and 16 years serving the Great Neck School District Board of Education.
Throughout her career in public service, Supervisor Bosworth has forged strong working relationships with federal, state, town, village and school officials and has distinguished herself as a consensus-maker and leader. She has always shown a strong commitment to public works and capital improvement projects, public safety and emergency management, environmental protection and restoration projects, transparent and open government and fiscally-conservative budgeting.
As Supervisor representing more than 230,000 residents, the priorities of Supervisor Bosworth's administration include improving customer service throughout the Town, with an initial focus on the Building Department; enhancing recreational programming for young families; enhancing the Town's already robust senior citizen programming, and taking the "Yes We Can" Community Center to the next level with improved and expanded programming. Supervisor Bosworth is also working to strengthen the environmental protection of our sole source aquifer and restoring our shorelines to their original healthful condition and splendor.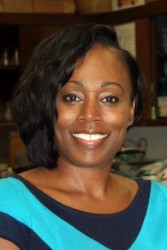 SAAWA Teacher of the Year Award Winner – Serena McCalla
Degrees held by Ms. Serena McCalla include a BS in Biological Sciences from Binghamton University, a MS in Medical Sciences- Hematology/Microbiology from Long Island University, and a recently examined and completed doctoral thesis from Curtin University which explores the use of diagnostic tests to improve the understanding of genetics, photosynthesis, and respiration in secondary and collegiate courses.
Ms. McCalla currently works as the science research coordinator for the Jericho UFSD. She believes the strength of this district lies in its ability to seek out and bring to fruition copious avenues' to help students excel in science, math, and engineering research. Ms. McCalla is a competitor and enthusiast of science research and enjoys that each day provides a means to encourage students to explore and impact the future of science and society extending past the implications of student successes in the universities they will attend. In addition, the scientific work learned by these students encourages them to systematically address limitations in their processing of the scientific method, allows for conducting of experimentation and promotes expertise in writing journal worthy papers.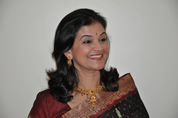 Arti Datta Ph. D
Dr. Arti Datta is the Artistic Director of Mudra Dance Studio, Muttontown, NY and the President of The Mudra Foundation: Art for a Cause.
Established in 2003, the Mudra Studio focuses on teaching the classical dance form of Bharatanatyam to young and adult students from diverse cultural backgrounds.
Dr. Arti Datta was initiated into Bharatanatyam early in her childhood in India. An alumnus of Kalasadan, one of the premier cultural institutes in Mumbai, India, she was under the direct tutelage of the late Guru Shri Mani and received her training in the rigorous Vazhuvoor tradition. Dr. Datta continued her education in dance at the Bhartiya Vidya Bhavan, London, UK. She has performed extensively in India, U.K. and the United States. A clinical scientist by profession, she has conducted her post-doctoral cancer research at the Hammersmith Hospital in London, U.K. and NYU Medical Center in New York.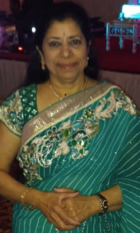 Subhadra Nori, M.D.
Dr. Subhadra Nori was born in Kakinada and graduated from Osmania medical college in Hyderabad. She completed her residency in Memorial -Sloan Kettering Cancer Center Hospital for Special Surgery. She is currently the regional Director, Department of Rehabilitation medicine, Elmhurst Hospital, Queens General Hospital and The Queens Health Network. She is the Assistant Professor and Faculty member, Mount Sinai School of Medicine. She has won several awards for excellence in medicine. Her papers have been published in several professional magazines and books.
She was the secretary for American Telugu women's organization, which was founded in collaboration with Basavatarakam foundation in India, These two organizations raised funds and built a cancer hospital in Hyderabad, Banjara Hills. This hospital is famous throughout India for its care for cancer patients. 20 % of patients receive charity care. She has spoken at several women's forums conducted by TANA and other organizations on subjects of breast cancer and back pain.

Sunita Kanumuri, M.D.
Sunita Kanumury completed her residency at the Medical College of Ohio, and her fellowship at the University of Medicine and Dentistry of New Jersey. She is Board Certified in Allergy and Immunology, and has been in Private Practice for the last twenty years. She has a passion for an integrative approach to medicine. Dr. Kanumury recently became a Diplomat of Integrative and Holistic Medicine.She co-published two E-BOOKS on Functional Medicine, and Optimal Health. Both of those publications are available on the AAPI website. She was President of the Association of Allergists and Immunologists from India from 1999 to 2001, and was instrumental in publishing the Pollen Book in India. Dr. Kanumury has served in different committees and has been actively involved in American Academy of Allergy and Immunology, and American College of Allergy and Immunology.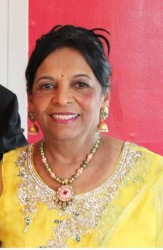 Jaya Bahadkar, RN
The passion Jaya brought to her career in nursing comes through in her community service as well. Over the past 25 years, she has been a pillar of the Indian community playing key roles in various organizations. She is the Cultural Chair of the Indian Association of Long Island and has organized forums for seniors and women as well as food drives. For the last 19 years, she has conducted many events in her capacity as cultural chair for the Indian American Forum. She continues to work with seniors through India Home, organizing cultural programs and trips for elders to places such as Peace Village, Atlantic City and various temples. As Vice President of the National Indo-American Association for Senior Citizens, she has been in charge of seminars, conferences, and other cultural events. Since 2010, she has been the cultural chair of the South Asian American Political Committee, coordinating a variety of events under their banner. Her commitment to the advancement of Indian culture in America can easily be seen through her involvement with each facet of the community. She encourages children to maintain their heritage by acting as a role model and an inspiration for many.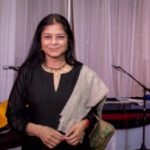 Renu Jain, M. Tech
Renu Jain, a financial consultant by profession was born in India. She lived in various parts of India while growing up, as her father; a civil engineer was required to relocate frequently. She received Master of Technology degree in Optical engineering from IIT Delhi and worked at Perkin Elmer Corporation in Norwalk CT as an engineer. However, she changed gears in 1990s and joined the financial sector.
Renu is a humble, quiet and unassuming person, strongly believing in the gift of "giving back". Her philanthropic and humanitarian efforts are wide-ranging and significant. Over the years, she has contributed to numerous charitable projects in India and USA. Her charitable projects span from giving to various educational and humanitarian organizations including Girls Blind School, Pratham, AkshayPatra, RANA Water project, Mother Teresa Ashram, Sankara Eye Foundation , AIM for Seva, Ekal Vidyalaya, ArshaVidyaGurukulam, Pandit Jasraj Institute of Music, Vedic Heritage Inc, The Robin Hood Foundation, Living Art Institute, Mothers against drunk driving, Advocate for Human rights, India Association of Long Island, St. Jude Children's hospital, Isha Foundation, American Institute for Cancer research, Little shelter( for animals), Special Olympics NY, Communities in Schools and the list goes on and on.