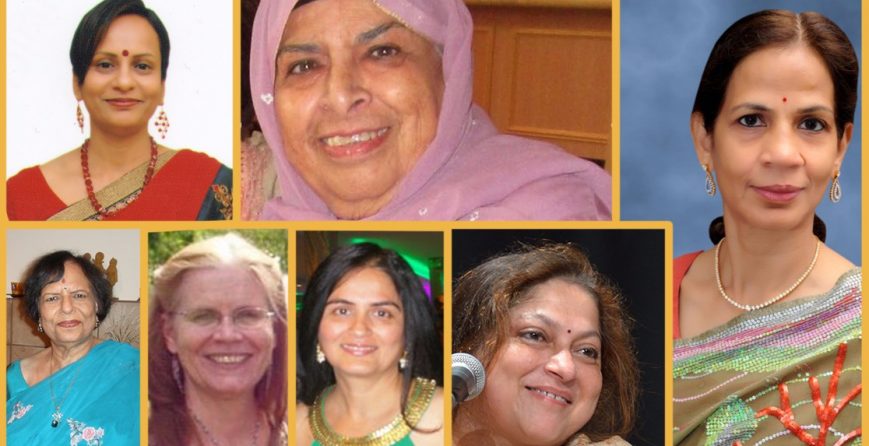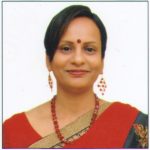 RAJI KUNCHAM
Raji Kuncham currently serves as the president of Telugu Literary and Cultural Association (TLCA), one of the oldest Indian organizations in the country. Her contributions to the TLCA for the last decade have been invaluable and noteworthy in various roles, from volunteer to President. Raji is creative, action-oriented, a great role model and a dynamic leader. Her words are always very thoughtful, actions are inspirational, and her passion is contagious.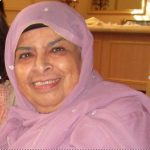 Zubeida Lunat
Zubeida Lunat was born in Bombay, India. She graduated with a B.S., majoring in English and Education. She came to U.S. in 1973 along with her husband Ibrahim Lunat, a chartered accountant. As civic minded and compassionate individuals, the husband and wife duo became involved early on in the South Asian community affairs and support of Islamic institutions by volunteering time, donating funds and quickly became respected members of the community.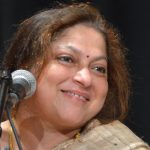 Pandita Tripti Mukherjee
Pandita Tripti Mukherjee is an illustrious Indian classical vocalist with global performance credits and discography. A torchbearer of the Mewati Gharana, she is a devoted disciple of Padma Vibhushan Sangeet Martand Pandit Jasraj. She is a true cultural ambassador of Indian Classical Music to North America and the World, an institution and community builder, and a Guru to hundreds in keeping with the treasured Guru-Shishya Parampara. Widely acclaimed and honored for her performing artistry, creative brilliance, teaching and service, she has fulfilled her faith that 'Music is a universal language of the soul that can unite humanity by transcending barriers of country, race and religion.'
Ellen McGlade-McCulloh, Ph.D. – SAAWA Teacher of the Year
Ellen McGlade has been teaching young adults for over 20 years, of which the last ten years were at high school level. She started her teaching career at the University of Maryland as a graduate student and continued teaching graduate and medical students at the University of Miami School of Medicine & the Vollum Institute at Oregon Health and Sciences University. However, during this time her major focus was on her research on the modulation and development of neuronal synaptic signal transmission. She stepped out of basic research to raise her two children.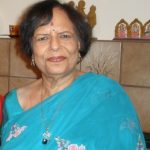 GITANJLI ANAND
Gitanjli Anand graduated with her BSc in Home Science from Rajasthan Mahila Mahavidyalaya, Udaipur in 1968. She landed a position as a Professor of Home Science in Jawahar Lal Nehru Inter College and Daudayal Degree College in Firozabad until 1976. During this period she received an MSc from Agra University as well as attained a recognition award for exemplary teaching skills. She moved to Canada in October 1976 and then Married Dr. Satish Anand in November 1976 and moved to USA in January 1977. She had two daughters Aikta & Vaishali. Holding integrity for culture in the house, Gitanjli decided to stay home and raise her kids the "Indian Way." She taught them to read, write, and speak Hindi. She taught them basic Indian cooking essentials. She taught them the religious aspect of Hinduism as well as the philosophies behind it. She also involved them in Classical Indian Dance Classes and Music Classes. I guess you could say that she made sure that both her daughters were Hindu American's, Not American Hindu's! While juggling the mother aspect of life, Gitanjli joined the Indian Association of Long Island (IALI) as an Executive Committee Member in 1989. It was seen by her first hand that even in America the South Asian Woman was still seen as just that, a woman. Well that empowered her even more. In her mind empowerment of women needed to begin with her participation in different spheres of her life. A step forward was necessary for her and for her to show her daughters that nobody should undermine women. She stayed on board as an Executive Committee Member until 1995, where she became the First Woman President of IALI. Becoming President was not easy, she had to endure an election and deal with the double standard of the Indian Male attitude. She said, "Because I am a woman, I must make unusual efforts to succeed. If I fail, no one will say, "She doesn't have what it takes." They will say, "Women don't have what it takes." Since then Gitanjli has been involved with many organizations such as, AIA, AAPI, RAJMAAI, Hindu Center, and Community Fundraising Events. Her hobbies include Music, Cooking, and Gardening. Her favorite hobby is spending all her time with her grandchildren! One of her favorite TV Talk Shows which she watched was Oprah. One of the things from Oprah which she fondly remembers was this: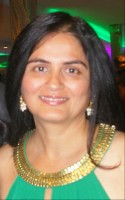 Dr. Isha Mehta MD
Dr. Isha Mehta is the Chief of Gynecology at Elmhurst Hospital, a Mt. Sinai Hospital affiliate, a position she had held for 15 years. She is also a clinical assistant professor at Icahn School of medicine at the Mount Sinai School of Medicine since 2000. Throughout her years at both Elmhurst and Mt. Sinai, her associates and residents value her opinion and seek out her advice as she never hesitates to share the knowledge she has gained throughout her lifetime to help others.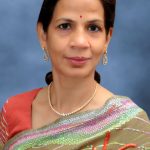 Prabha Golia
Prabha Golia, well-known entrepreneur, and philanthropist is the Vice-President of Perfume Center of America, the world's leading wholesale distributor of perfumes. She has received the "Top 10 Asian-American Business Award" in the past. She was recently honored for Women's Empowerment at the NRI Foundation. She gave an inspiring speech to encourage women to reach their potential. Charitable work and giving back to the community are top priorities for her. The Kanak & Prabha Golia Foundation is focused on supporting children and women's education, providing medical needs for the disabled and managing orphanages. In her hometown of Jodhpur, they have established the Nakoda Paras Bhairav Akhshay Trust, which funds projects related to public health, education and women's empowerment.